1 tag
Now I'm Stinky
There are doubtless many people who are able to appreciate Freddy Got Fingered. I am not one of them. The directorial debut of one Tom Green, the film is ostensibly the story of Gordy (played by Green), an aspiring cartoonist who evidently suffers from extremely poor impulse control and an almost pathological, even deliberate, lack of propriety.  He has made a life of irritating his evidently...
CUTTHROAT ISLAND - White Elephant Blogathon
Quoth the Harlin: "I'm the last person to care about authenticity." That would be Renny Harlin, director of 1995's pirate movie revival CUTTHROAT ISLAND, defending himself against allegations that he'd been blowing the budget on meticulously recreating period clothing down to the shoelace. CUTTHROAT ISLAND is generally credited with sinking Carolco Pictures, a...
My Cinematic Alphabet
A is for ALIEN B is for BAD BOYS 2 C is for COME DRINK WITH ME D is for demonlover E is for THE EMPIRE STRIKES BACK F is for FOR A FEW DOLLARS MORE G is for GRINDHOUSE H is for HICKEY AND BOGGS I is for IN THE MOOD FOR LOVE J is for JOE VS THE VOLCANO K is for KWAIDAN L is for LETHAL WEAPON M is for MIAMI VICE N is for NEAR DARK O is for OUT OF SIGHT ...
2 tags
PIECES of you
Like a lot of followers of exploitation cinema, I got my start getting stoned in my dorm, watching shitty horror movies with my friends. I can, therefore, remember my first viewing of "Pieces," how the VHS box beckoned to me, with it's pulpy tag-line promise, "It's exactly what you think it is!"  It was 1996, and the idea of packing a rep theater with...
2 tags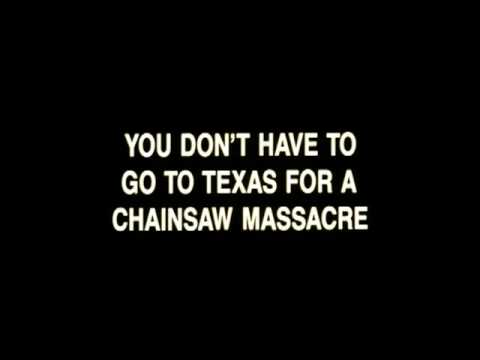 2 tags
white elephant
coming soon to this space, my piece on "Pieces", for the White Elephant Blogothon.  details at Silly Hats Only.